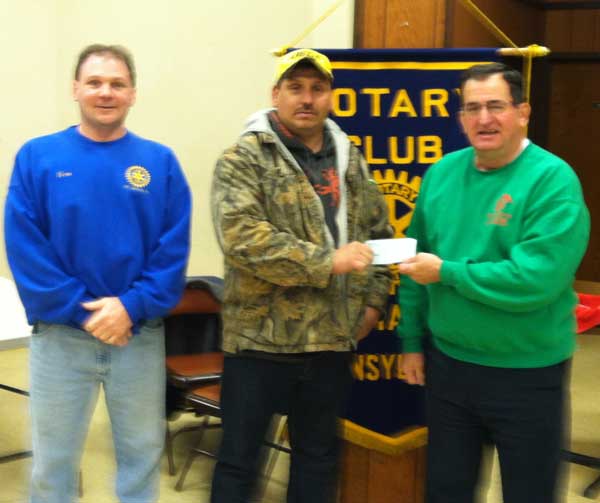 Recently the Piedmont Club in Johnsonburg made a donation to Project Gifts for Elk County raised during the Motorcycle Run that the club held in September. Pictured above center is Dave Rigard of the Piedmont Club presenting the check to Bob Roberts President of Project Gifts and Vern Kreckel III Secretary of Project Gifts.
Project Gifts for Elk County wishes to Thank Dave, his wife Jennifer, and the Piedmont Club for all of the work they put into organizing the event.
For more information on Project Gifts for Elk County visit
www.stmarysparotary.org and click on the PROJECT GIFTS link.