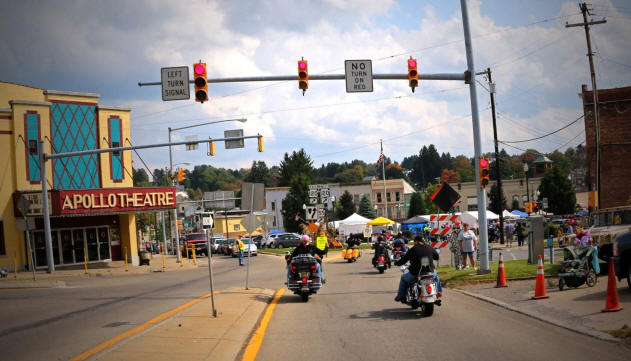 On September 20th, 2014 in connection with the Bavarian Fall Fest in St. Marys a motorcycle toy run took place to benefit Project Gifts for Elk County.   I would like to thank all of those volunteers that helped to make this a success.   For the toy run roughly 100 motorcycles took part and we raised roughly $5,500 for Project Gifts through monetary and toy donations.   A special thank you also goes out to the City of St. Marys for use of the parking garage, Walmart, St. Marys City Police, and Fox Township, Ridgway, Johnsonburg and the Crystal Fire Department.   Months of planning went into this event and information was sent out to multiple businesses in the area asking for assisting in making this event possible, I would like to recognize the following for their generous donations.
Silver Donor (gift of $100 – $299): Cousin's Caress, Metaldyne, Erie Bearings, Morgan AM&T, Northwest Savings Bank, Rose's Hilltop Diner, and Art Heary and Sons
Gold Donor (gift of $300 – $499): St. Marys Auto Body, Quala-Die, The River 98.9, Walmart, and Pepsi
Platinum Donor ($500 or more): Hunt Marcellus, Mersen USA, and Seneca Resources.
Alan Solic, Toy Run Coordinator, sends a big thank you to the Bavarian Fall Fest and his parents for all of their help in planning and making this event possible.
(Copied from theriver989.com)