On Monday night the Piedmont Club in Johnsonburg made a donation of over $3,000 to Project Gifts for Elk County. The funds plus toys were received during the recent Motorcycle Run that was held on September 7th.
Project Gifts wishes to Thank the Piedmont Club for the donation, and for all the work they put into the Motorcycle Run.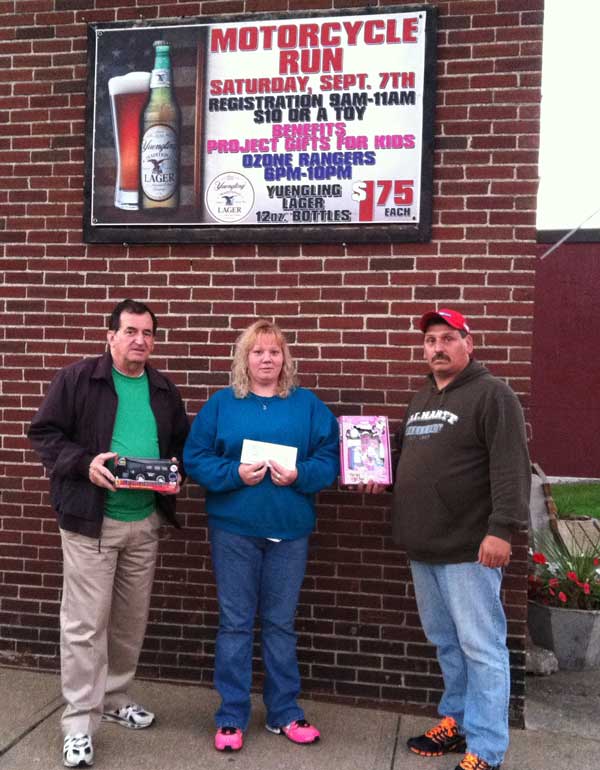 Pictured Left to Right is Bob Roberts President of project Gifts for Elk County receiving the donation from Jennifer and Dave Rigard of the Piedmont Club.